Our knowledgeable and experienced technicians have a wide variety of skills ranging from software implementation, hand scraping, electricians and laser alignment technicians. All of whom are ready to travel anywhere in North America (with proper notice) to repair, retrofit, or rebuild equipment.
PRECISION SERVICE MACHINE TOOL REBUILDERS ON-SITE REPAIRS
For industrial facilities, on-site equipment repair services provide valuable benefits. Since technicians can diagnose and repair problems on-site, there is no need to disassemble and transport equipment to a repair facility, saving significant time and money while minimizing facility downtime. Precision Service Machine Tool Rebuilders, Inc. has been keeping industrial equipment in pristine working condition for over 30 years. Our on-site field service team travels anywhere in North America to repair, restore, and recondition manufacturing facility tools.
The On-Site Machine Repair Process
Our on-site machine repair process typically involves four steps:
Step 1: Initial assessment and diagnosis of the machine's problem. After one of our technicians arrives at your facility, they will first perform an initial assessment to gather information on the machine's history and operating conditions.
Step 2: Development of a repair plan. Based on the information gathered in step one, the technician will then develop a repair plan that outlines the steps required to solve the issue.
Step 3: Machine repair. The repair stage can include various processes, including the disassembly and inspection of parts, the replacement of damaged components, and various adjustments to make sure the machine is performing properly.
Step 4: Testing and verification of the repair. Once the repair is complete, the technician will perform tests to verify the machine is functioning correctly.
Types of Industrial Machines Typically Worked On
As experts in industrial technology, Precision Service MTR can perform on-site field services for a wide array of manufacturing equipment, including:
Lathes. Using a cutting tool, lathes shape and form metal workpieces into the desired component. They are typically used to produce cylindrical parts, such as gears and shafts.
Milling machines. Milling machines use a cutting tool to remove material from a plastic or metal workpiece to produce the desired shape.
Grinders. Using an abrasive wheel, grinders remove material from a workpiece to sharpen it, smooth the surface, or remove burrs.
Bending machines. Using a punch and die, bending machines bend sheet metal in specific shapes. They are typically used in industrial metalworking and sheet metal fabrication.
Drill presses. Using a drill bit, these machines drill holes in workpieces made of wood, metal, or other materials.
Saws. Commonly used in metalworking and woodworking applications, saws used a toothed blade to cut through plastic, wood, metal, and other materials.
Shapers. Shapers utilize a cutting tool to shape and form a metal workpiece. They are most often used to create irregular shapes and flat surfaces.
Broaching machines. Broaching machines remove material from a workpiece by moving a broach tool along the part in a linear motion. They are most often used to create external and internal shapes in parts.
Types of Repair Services Offered
In addition to our traditional repair, retrofit, and rebuild capabilities, we offer a range of other services, including:
Emergency repairs. For urgent issues that need to be fixed immediately, our team wastes no time arriving at your facility and getting your equipment back to its correct working.
Preventative maintenance. We will visit your facility regularly to inspect, clean, and test your machines, stopping damage before it occurs. Your equipment's maintenance book will recommend how often inspections are needed based on the number of hours your machine is used. We typically recommend once per year.
Overhauls. To dramatically improve a machine's performance, we can perform specialized intensive repairs and extensive system upgrades.
Breakdown repair. We can repair machinery that is not functioning properly or has broken down. This can include replacing worn parts, diagnosing electrical issues, and other repairs to get the machine back up and running.
Rebuild and retrofit. We can completely rebuild and upgrade older machines to extend their lifespan and improve performance. This includes replacing outdated or older parts with new, more advanced technology.
Calibration. With our calibration services, we can test and adjust your machine's components to make sure they are functioning within the manufacturer's specifications. This is crucial in ensuring the machine is producing precise and accurate parts.
Training. We can train maintenance technicians and operators on how to properly maintain and use specific machinery. Not only does this prolong equipment life, but it also ensures the safety of the operator.
Remote support. We can troubleshoot and provide technical support remotely. This is especially beneficial when the repair technician is unable to travel to the customer's location.
Factors That Can Affect the Cost of On-Site Repair Services
The cost of on-site industrial equipment repairs is determined by several factors:
Location. While we are located in Addison, IL, Precision Service MTR travels throughout North America for on-site repairs. The total cost of your on-site repairs can vary depending on the distance to your business from our facility.
Complexity of the repair. The extent of your machine's damage, the difficulty of the repair process, and the number of replacement parts necessary to perform the repair all affect the cost.
Availability of parts. If replacement parts are required to perform the repair, the additional cost and lead time associated with obtaining them can affect the total cost of the repair.
Benefits of On-Site Equipment Repair
On-site repair services offer a wide range of advantages, including:
Minimized downtime. On-site repair services enable repairs to be completed quickly and efficiently at the customer's location, significantly reducing downtime.
Cost-effective. On-site repairs save on costs associated with shipping your equipment to a repair facility or back to the manufacturer. It also gets rid of the need to rent equipment during repairs.
Convenience. On-site repairs are very convenient since you don't have to remove the equipment from your facility. The technicians simply come to your facility to diagnose and address any problems.
Expertise. On-site repair technicians will be familiar with your specific type of equipment. This added layer of expertise and specialized knowledge ensures the repairs are done correctly and efficiently.
Safety. By performing the necessary safety checks and addressing any safety hazards, on-site repairs can ensure the safety of the equipment and the operator.
Customization. With on-site repair services, we can customize the repair plan to meet your specific needs. This can include the type of repair, the level of repair, and the scheduling of repairs.
Remote support. Remote support allows the technician to access the machine remotely to troubleshoot, determine the issue, and provide guidance on how to resolve it. This is especially beneficial for customers with limited technical expertise or machines located in remote areas.
On-Site Repair Services by Precision Service Machine Tool Rebuilders
On-site equipment repair, restoration, and reconditioning from Precision Service MTR will help you get the best value for your repair needs. Our services are individualized for each customer and will allow you to feel confident your machine is in top working condition. If you'd like to learn more about our on-site field services,
contact
a team member today.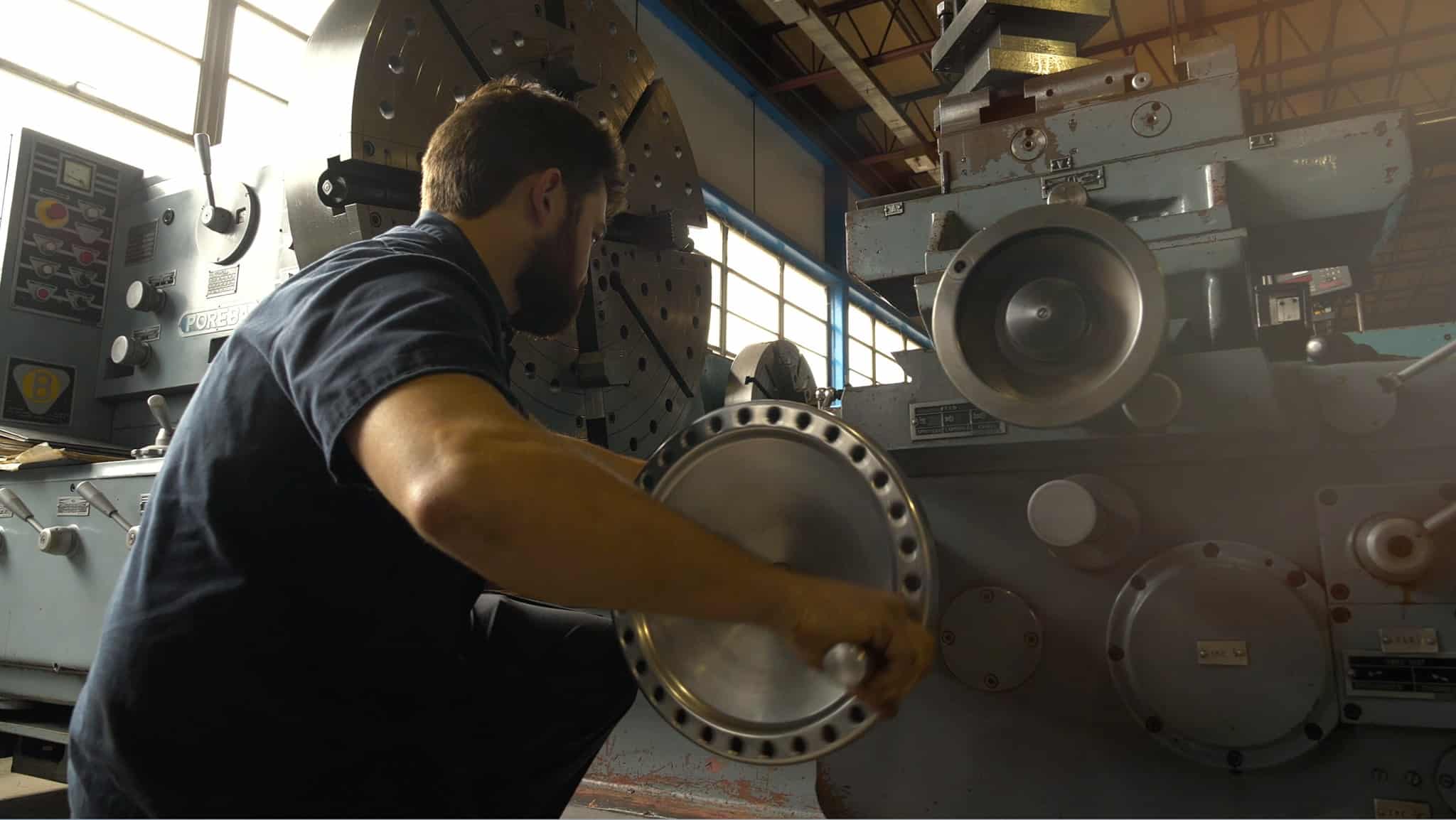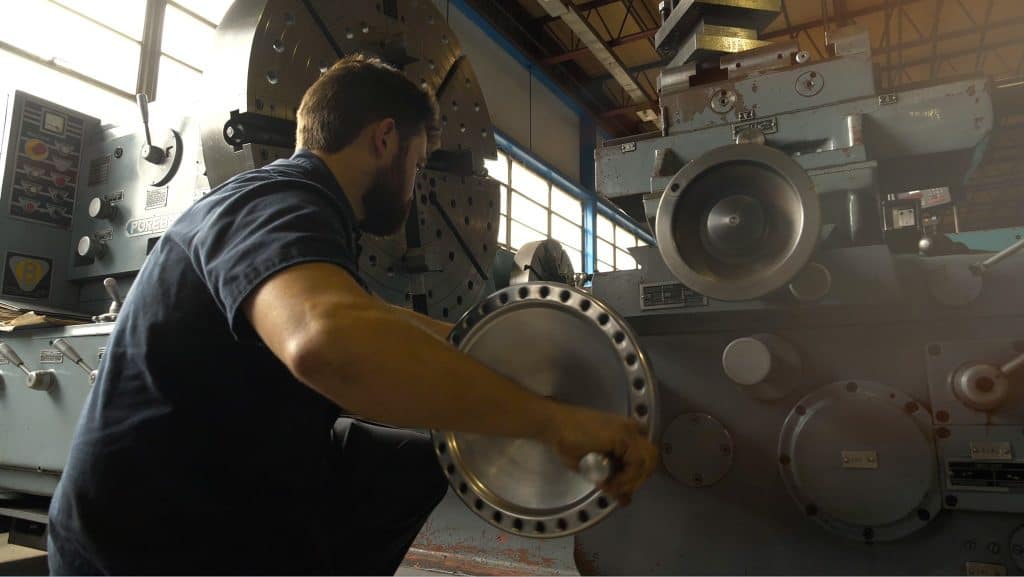 When your machine is down, there is no time to waste. Simply make one call to 1-800-4-REBUILD and we will be there to help. Regardless of a job's complexity, we have what it takes to exceed our customers' needs. Located in Addison, IL near Chicago, we are in proximity to several major interstate highways and have easy access to regional airports for a quick trip to wherever you (or your machine) are located.
Our service technicians have responded to over 1,000 service calls within the last year and a half, making us one of the most successful on-site repair businesses in the nation. Our most common onsite field service visits are conducted as follows:
A Precision Service technician will travel to your facility to inspect your machine

We will then provide a written quote for repair of your machine. This allows you to hold tight tolerances for a fraction of the cost of replacing the machine

If it is deemed necessary, our experienced technicians systematically disassemble your machine

Each component is thoroughly cleaned and degreased before a careful inspection

Cleaned parts are then inspected by our trained personnel
We offer a wide range of services including
Mechanical and electrical field repair service

Laser alignment and calibration

Installation or relocation / level machine

Scrape/align/adjust gibs

Spindle taper grinding
Hand grinding/harden ways
Proactive maintenance

Crashed machines

Ball screw replacement

Laser alignment 
INTERESTED? REQUEST A QUOTE TODAY ➞